Engaged? 10 Things To Do Now!
So you did this thing and said YES! to the one person you want to spend all your time with at family dinners, folding clothes, having kids.....all that important life stuff...!
Wondering what to do next? Here's a list of 10 things you should do NOW...since you've done this thing!
CELEBRATE! Open a bottle of bubbly, look at that gorgeous ring on your finger and enjoy the celebration with your soon to be other half.
SHARE THE NEWS-NOW pick up the phone, post away on Facebook, tweet on Twitter and load it up on Instagram! In short SHOUT IT FROM THE ROOFTOPS. (But Stop! You might want to tell your parents before anyone else, they might not like finding this bit of news out on Facebook and don't just shoot them a text...that is no bueno!)
THROW A PARTY! What about an engagement party in disguise? Get all your friends together to announce your big news all at once. They'll think they are dressing up to come over and hang out in your living room and then HELLO! you break the news and there's dancing and all sorts of partying going on after that!
INSURE YOUR RING-Make sure you get an appraisal of your bling done and then get it covered by a policy of it's own or see if your homeowners policy will cover the loss, damage or theft of your ring...and possibly the replacement of said ring if you happen to lose it down the sink.....
SET A BUDGET- Don't decide to just pay as you go! You don't play football without a play book! If you don't have a plan, you are surprised at the end of any endeavor. There are lots of great wedding budget calculators out there. Try the ones available to you on Wedding Wire and The Knot-or call Ame Soeur Events for some help!
DRAFT THE GUEST LIST- It's called a draft because eventually someone doesn't make the cut! A manageable guest list is what keeps your budget in check! We have lots of ways to help you keep it in check!
THINK ABOUT THE BIG PICTURE-Decide whats most important to you for your wedding. Good food, beautiful flowers, loud band, sculpted cake.....you get the idea. Make a list, lists are good-especially when planning a wedding!
PICK YOUR VENUE-Go to Open Houses, visit your venue IN THE RAIN so you can get a feel for what it would be like if you had to opt for a Plan B scenario at your dream outdoor venue. Need some tips on how to choose a venue? Ame Soeur Events can help you with that!
PICK A DATE-Have several dates that you would be happy to call your anniversary. Your dream venue may be booked for "your day" so be flexible.
REGISTER FOR GIFTS-YES! It's shopping without opening your wallet! Think upgrades to what you currently have and make sure you have several retailers to choose from so your guests have a variety of options.
I promise if you start with the 10 tips above there will be dancing....lots and lots of dancing!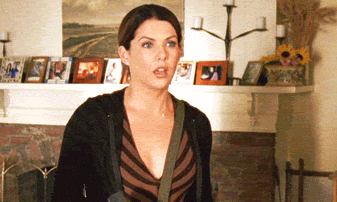 Do yourself a favor and lay the groundwork for your BEST DAY EVER-you will be glad you did! Need some help kick-starting your list? Give me a call-I'd love to show you some ways to make wedding planning easy and fun! Congrats!
xo-Donna